Shirts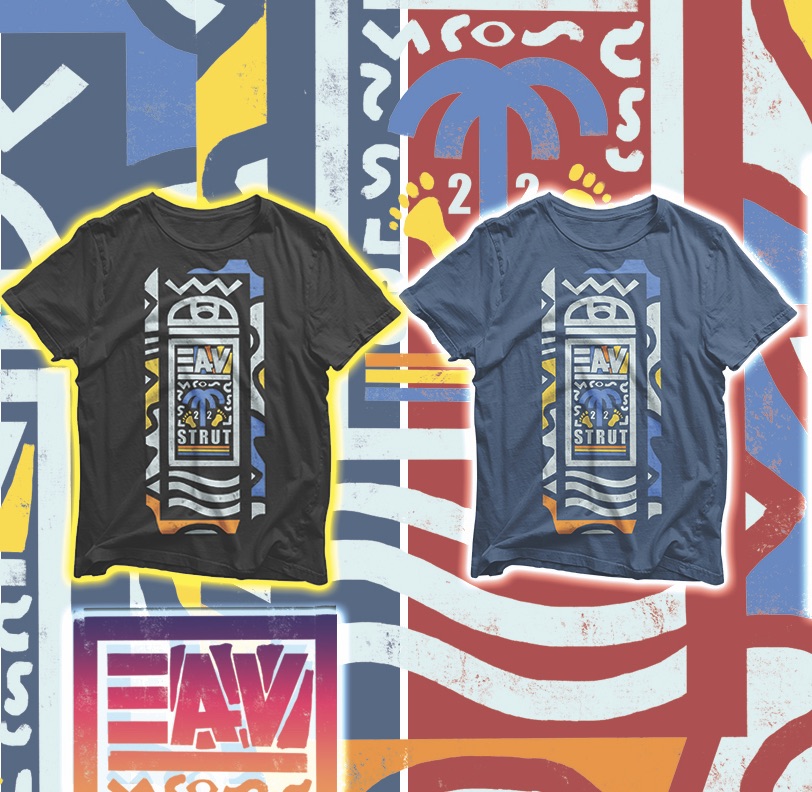 Come back to see which local artist will create the always collectible Strut T-shirt in 2023. These babies sell out, so you'll want to be sure to preorder!
In 2022, the Strut highlighted neighborhood artists CostaLeko with our festival shirt.
Shirts are available in black or blue, and sizes XS through XXL. They're $20. Get to know CostaLeko below and @costa_leko on Instagram:
From hip hop to Cali rock. Street art and museums. We love experience and cherish life. We put all that we are into our work. Layers upon layers filled with colors of earth and culture. We create to make the world we see within. Palm trees, coastal seas, spray cans and tribal lines painted by hand. CostaLeko is a state of mind. A way of living. A spiritual place to be. We're more than art. And our art is more than us. An earthly expression of connection as one. Vibrations channeled and shared. Our interpretation of infinity. If you found us then you heard our call.

CostaLeko
Like the rest of the art on the website? It was designed by Sydney Compeau of Blue Heron Studio.