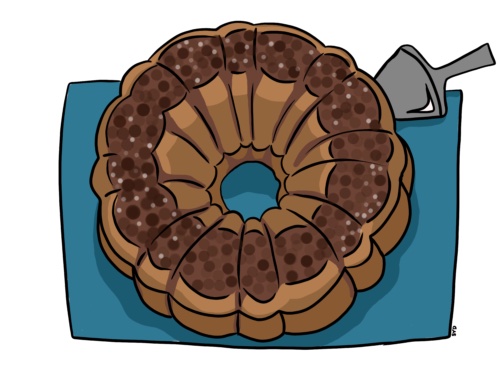 Register below for the Strut's rum dessert bake-off! The bake-off was inspired by our longtime neighbor Katherine Carter, who baked a legendary rum cake that brought her the title of Ms. Rum Cake at the very first East Atlanta Strut.
Ms. Carter passed away at age 101, but her spirit, and her spirit-infused desserts, live on.
So, start perfecting your recipe for a rum dessert that will delight our judges on Strut day, September 24, at 4 p.m. at the East Atlanta Farmers Market lot, 572 Stokeswood Avenue, 30316.
Desserts will be judged on taste, presentation and creative use of rum. We'll give you info on numbers of servings you should bring after registration closes.
You say you're not a baker, but you like rum desserts? Reserve your spot to become a VIP taster at the contest. Your tasting donation will go to Free99Fridge!
Questions about the Strut? Check the FAQ and About pages or contact info@eastatlantastrut.com
This form is currently closed for submissions.