Help us kick off the Strut at the Pet Parade! We're getting the neighborhood's cutest residents together for a fun-filled morning for the whole family, and we'd love to have you there.
The event includes a parade of neighborhood families and their furry best friends, and an After Pawty that you won't want to miss. You can march with us, cheer on your neighbors, or just show up for the paw-ty.
Parade Details: To walk in the parade, please check in at 9:15am at Brownwood Park. Parade begins at 9:30 AM and will include about 50 families and their pets. We'll have a short and long route available, both ending at the Farmer's Market and the After PAWty from 10am-12pm (Sponsored by Park Pet Supply)
After PAWty Details: This year we're going big! We're bringing you local pet related goods and services, enrichment activities for your pups, refreshments for everyone, contests, and more! Join us at the Farmer's Market Space at 10AM, and follow the event on Facebook for more details https://fb.me/e/1EIgLdwbB
(Sponsored by East Atlanta Animal Clinic)
Costume Contest: Costume Contest: Please submit photos here by 12pm on Saturday. Voting is from 12pm – 6pm >>> https://bit.ly/3x3m6YG (Sponsored by Prim & Polish Pets, https://primpolishpets.com)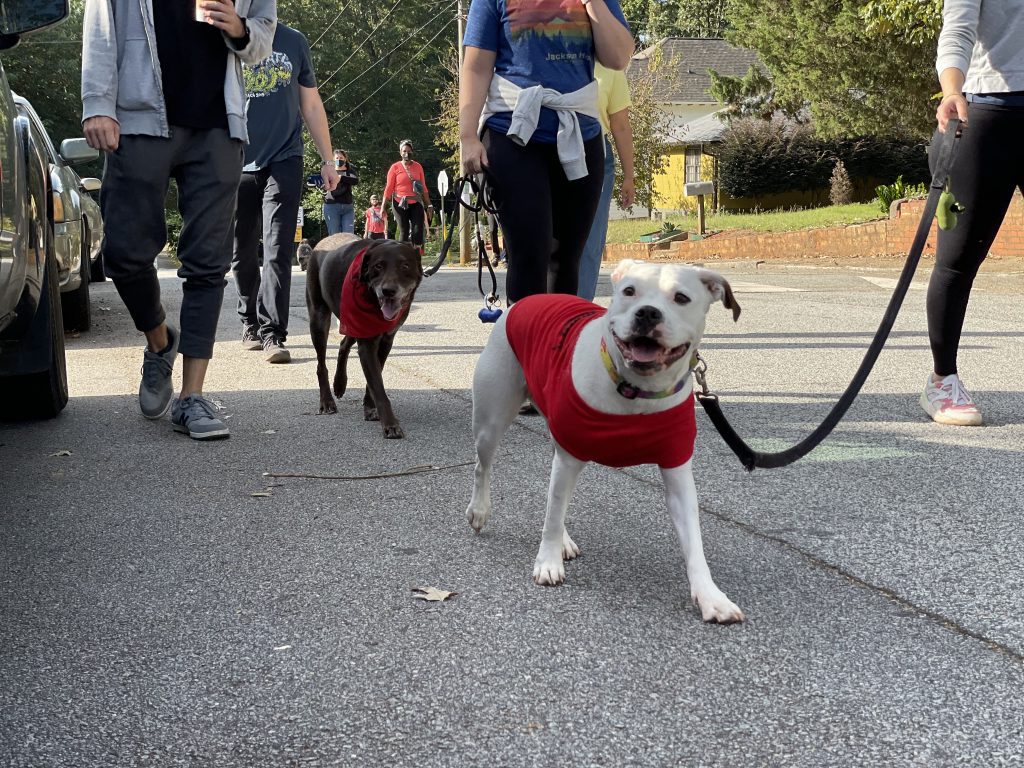 All proceeds from our event go to Pet Buddy's Food Pantry, a well-deserved organization that does so much good for the pets in our community.
Registration for the pet parade has closed. Please come watch the parade or join us at the after pawty! Check out the route here: Strut Your Pet Map
Please select a valid form