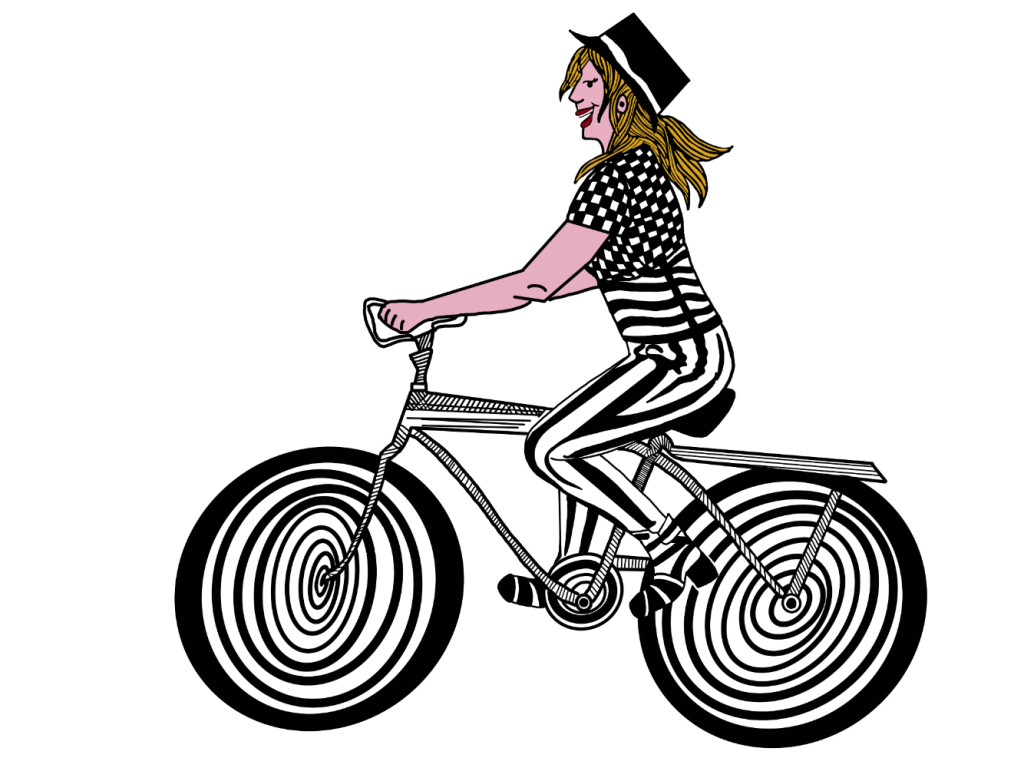 Thanks for your interest in hosting, but the August 1 deadline has passed. Want to help the Strut? Please volunteer!
The East Atlanta Strut takes to the streets – for the 25th year! – on Saturday, September 23.
We're looking for hosts to celebrate Strut day by creating a hub of activities on your street. Gather your neighbors to host vendors and bands who've applied to the Strut looking for hosts. Or promote your own art, talent or businesses right in your own front yard. Or mix and match.
Have an idea for a game or contest that could only happen in East Atlanta? This is your chance to do it!
We want everyone to find the fun, and because there's strength in numbers, we want to cluster artists and vendors in groups of 10 or more. That means we're looking for hosts who can offer plenty of space in their and their neighbors' yards and driveways. Being close-ish to Strut headquarters at the East Atlanta Farmers Market lot is a plus. If you fit the bill, please sign up below.
Need ideas for how to Strut? See our A to Z list of possibilities and let your imagination – and the law – be your guide. The registration deadline is August 1. We'll start notifying hosts, vendors and bands about pairings on August 8. (Note: If you're hosting a vendor or band not sent to you by the Strut, you're in charge of the notifications. But please provide info on the form so we can promote your activity. We need to know who's where, what they're doing and when. Thanks!)
Questions? Check the FAQ and About pages or contact info@eastatlantastrut.com